Start coding today with game based learning platform Hacker Can! No need any foreknowledge for coding.
What is Hacker Can?
A starting point with game based education platform for everyone who wants to learn coding by amusing.
Our platform aims to teach algorithms, problem solving ability and programming (real code writing) to students step by step with their own language or English. This education covers variables, loops, conditions, functions, objects and more.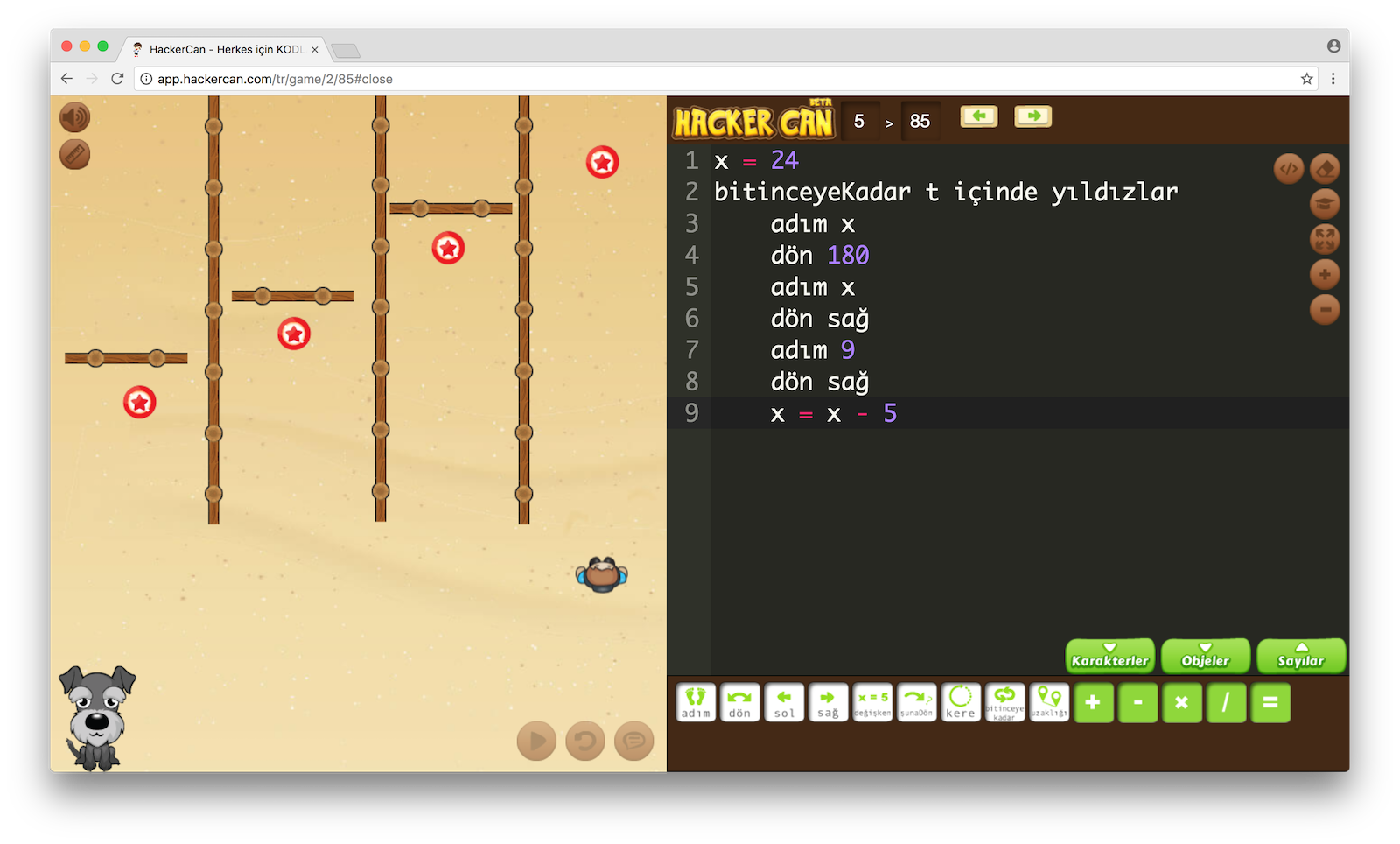 ---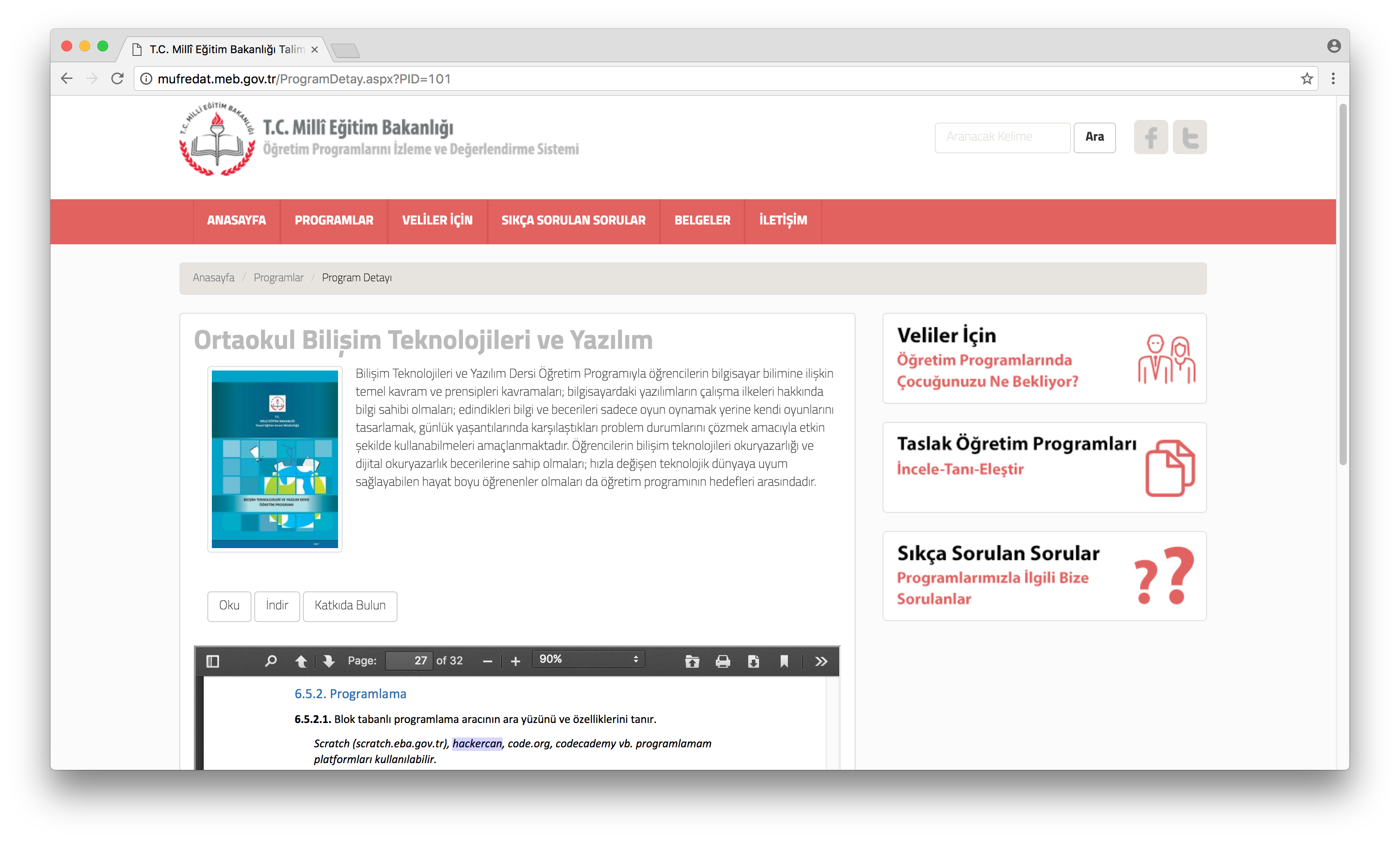 Ministry of Education Honorable Source
Hacker Can succeeded to join Information Technologies and Software education curriculum at 13th January 2017 as a first platform until now.
Aimed to teach algorithm, computer science fundamentals, problem solving ability and real coding skills. It's developed by an experienced team including with education instructors, interface designers and software developers.
---
Game Based Learning with 150 chapters
A funny code learning platform for 6-9 and 9-14 year olds with adventure series, drawing and studio module, developed with game based learning model.
Everything that a software developer needs: Algorithm, problem solving skill, variables, arrays, conditions, loops, functions are presented with lots of practises.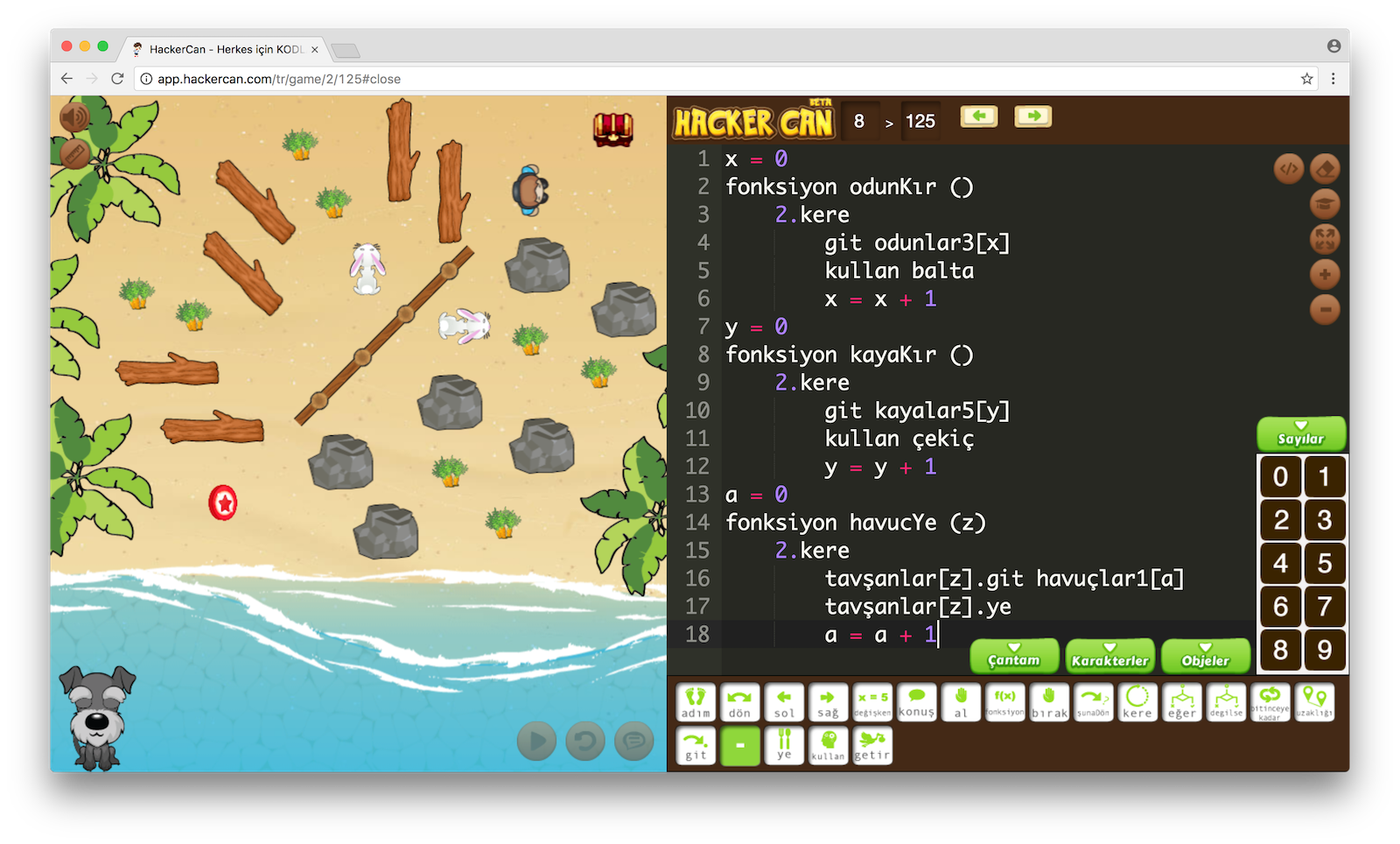 National TV Interviews & Videos
Software Developer Road Map
Join Academy
Take your place at Hacker Can learning platform without any foreknowledge.
Complete 150 Chapters
Solve all problems in the chapters created by expert developers and educators.
Learn Coding
Learn all necessary knowledge about coding to be a real software developer.
Code Your Dreams
Now it's time to code your future and dreams with your own lines. Talk is cheap, show the code!